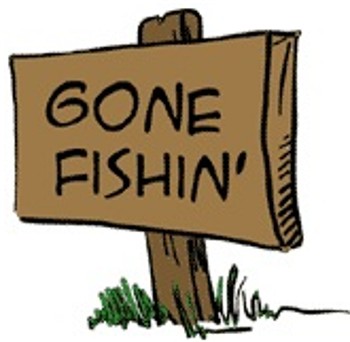 Metaphorically, that is.
I'm goin' fishin' for some fun and hugs and laughter with my grandson. Getting outa town for a few days, leaving my sib in charge. Leaving my blog on hold.
Taking books and trucks (of course)and leaving a frig full of ready-to-nuke food. On my way back, stopping for dinner with that
rowdy bunch of wild women friends
I left behind in Albany.
But first I have to set my vcr to tape the season premiere of
Nip/Tuck
. I'll be back by the time
Boston Legal
opens its season. I just love those guys with lives on the edge. Not to marry, of course; just to fantasize about.
And then a few days of the best kind of reality with people who make me laugh but also leave me alone to read and relax. Ah. Goin' fishin'.