How about this for transforming energy?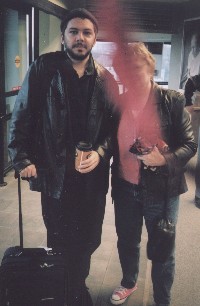 As my Ex (b!X's dad) and I were saying goodbye to our son at the train station. we both took photos. They all came out normally, except for the above (which is exactly how it came out — no pixel tinkering, no Photoshopping).
Of course, given my addiction to magic and metaphors, especially magical metaphors — I had to post this one of my last moments with b!X before he got on the train.
My heart-light was definitely beaming.