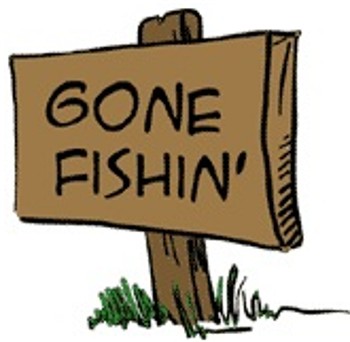 Well, I'm not really going fishing, but I am going to the ocean, along with my son, and daughter and her family. We will be carrying out my once-husband's last wishes and having what will probably be our last chance to all be together for a while.
This will be the longest time I've ever been away from my mother since I started caregiving in 2000. She will be in my brother's care for the next six days.
And when I get back, I will begin counting down to my own "move on" day.